Get Smart About Career Networking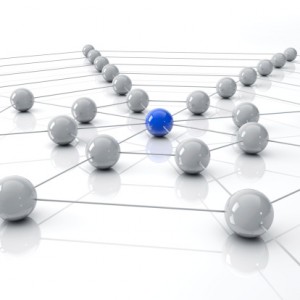 Q: Everyone tells me that networking is important, but I feel awkward just calling or emailing people and telling them I'm looking for work or have questions about their company. What should I do?
A: You hear it all the time — the key to long-term career success is to network, network, network. But exactly what does all this networking entail?
Networking is an individualized activity. What you find beneficial for your job search and career goals may not be for another job seeker. But overall, the most successful individuals stick to some unspoken rules of networking etiquette.
Enough about you
Successful networking isn't just about you and your job search. To create and maintain long-lasting connections, you need to show a genuine interest in others' positions, problems, and needs. And helping others — for example, by contributing your expertise to programming Q&A boards or help forums — can also highlight and publicize your skills.
What if you're just starting out? You still have plenty to offer. For example, many recent college graduates have data-analysis training and should share their knowledge on online discussion boards. You have skills or combinations of skills that are unique and valuable, regardless of the extent of your "real world" experience.
The main thing to remember is that networking is a give-and-take relationship. If you want your network connections to help you, you must offer your help in return — or even better, before you need theirs.
Don't drop the ball
Remember that networking takes time. You can't expect to meet people only in your times of need. Also, don't drop all your networking activity after landing a job. On the contrary, now is the time to continue reaching out, sharing your expertise and facilitating connections.
Be sure to thank those that offered you assistance during your search, and let them know when you are no longer looking for a job. And as mentioned earlier, keep an eye out for needs they might have going forward.
Meet and greet
Although it isn't technically a rule of networking etiquette, stepping outside your comfort zone will increase the benefits of networking and strengthen your weaknesses. Are you great at connecting with people online? Consider attending a meetup or joining a local or national industry group in person. Do you have plenty of local connections? Join a discussion group on LinkedIn, get more involved in a social networking site, or participate in a career networking event.
Shaking things up like this helps you to expand your horizons and adds diversity to your networking circle. And some activities, such as giving a presentation at a tech conference or mediating a discussion board online, can help you stand out from the crowd to potential employers.
Give thanks when appropriate
Be considerate. If someone helps you, acknowledge the favor immediately by sending the person a thank-you note or making a similar gesture. Be willing to recommend colleagues who have recommended you. In short, you should always be cultivating reciprocal relationships with your professional connections.
If you work with a recruiter, you already have a fantastic resource to help you meet others in the industry and forge lasting partnerships. Strike up conversations with other job seekers at the recruiting office. Ask your recruiter to recommend local or national professional organizations relevant to your skills and interests.
Remember, networking isn't just a part of your current job search. It's a lifelong investment in your career. Start now!