Don't Let Lack of Experience Hold You Back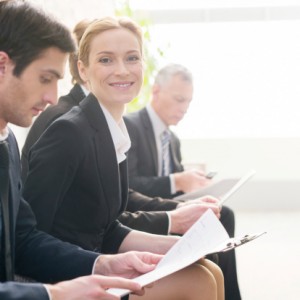 You know the job you want. You know you could be great — but you also know that you lack the real-world experience to prove it. Fortunately, you can plug those gaps in your resume and improve your chances of landing that dream job.
Steps to success
If you're a job seeker who is just entering the workforce or is new to the IT market, consider taking these steps to help offset or remedy your lack of experience:
Get an internship. An internship can give you the practical experience you need to become a stronger candidate. Consider internships at companies you want to work for, even if the position doesn't involve your ideal work — although, make sure that the work offers opportunities to expand your skills. Research the company, its open positions, and the application process, or find a recruiter in the industry who can help you find the best opportunities.
Strengthen your online profile. Create a profile on a collaborative site such as GitHub or SourceForge and post working code to show employers what you can do. Participate in social media such as LinkedIn to create a personal "brand" that presents you as a professional, serious candidate. InformIT notes that Twitter and other social media sites provide a means to communicate directly with companies and their HR departments. Because such communications are public, many companies see a response to you as good PR.
Highlight your transferrable skills. Your resume and cover letter should truthfully emphasize the skills you have that a potential employer is seeking and use relevant keywords to identify those skills. In an interview, be ready to show a prospective employer how you'll apply your skills in the position.
Research, research, research. As mentioned earlier, research every aspect of the job you want: the hiring company, the skill set required, and its interview processes. Companies appreciate applicants who take the time and make the effort to learn about their organization. Plus, research can help you narrow down a list of potential employers to companies that are the right match for you. Again, a good recruiter can help you in these efforts and save you a lot of time.
Be honest with yourself — and with employers. Don't try to convince yourself to take a job that doesn't feel right. If you're not a good fit for the corporate culture, the result will be disappointing for both you and the company.
Be prepared. Most interviews will include live coding, one-on-one conversations, and group or panel interviews. If you've done your research and practiced the interview process, you're more likely to have a positive experience. There are plenty of books and online resources that can help you prepare for the coding part of the interview. If you're using a recruiter with specialized IT staffing experience, ask about IT interview prep or training classes.
Stand up for your successes. Whether you've gained them through your education, volunteer work, or employment, the skills you display and successes you've earned can be a benefit for new employers. Focus on how your experience can help solve a potential employer's problems. For example, is a major product launch running into delays? Discuss your past successes in managing projects efficiently and what you'd do to help get the project back on track.
By putting in some work to make the most of the experience and skills you have, you can buff up your resume in no time. If you work with an experienced staffing firm such as Chase Technology Consultants, take full advantage of the interview training and resume services your expert IT recruiter offers.
For more on how to better make a career transition, re-enter the workforce, or invest in your career, check out these tips.
Working with a firm that helps you find the right fit for your skills can make all the difference. In fact, having Chase Technology Consultants on your side might actually make you look forward to your next job interview. Contact
our experts in Java, PHP, .NET, SQL, PM, and sales interviewing
by phone,
(617) 227-5000
, or email,
interviewGURU@chasetechconsultants.com
.