The Middle-Aged Intern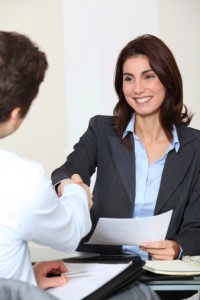 Think internships are only for college students? Think again. Sure, new grads still make up a big percentage of interns, but now you're likely to find middle-aged job seekers interning right beside the Millennials.
Experience at work
Although you've probably heard about the challenges of ageism in the workplace, a new trend has begun to emerge. The U.S. Bureau of Labor Statistics recently estimated that over the next six years, workers over age 55 are likely to snag 25% of the available jobs in the U.S. The Bureau's 2012 analysis indicated that these older workers are being hired to perform the majority of new jobs created in recent years.
As companies seek to get the most bang for their buck, older workers offer distinct advantages:
They have extensive experience not just in one particular job or industry, but in the workforce overall.
They are typically finished raising their families and so have more time to devote to work.
They are mature and motivated.
Those who are returning to the workforce — after taking time off to raise families or "try out" retirement, for example — are often willing to accept less pay in exchange for new training opportunities.
The "returnship"
In response to the number of middle-aged workers returning to the workforce, many companies are seeing the benefits of offering internships that reach beyond the traditional age group. A new type of program — dubbed the "returnship" by Goldman Sachs — is turning tradition on its head by recruiting applicants who have been out of the workforce for several years, typically to care for young children. These programs have received an overwhelmingly positive response.
Other internship programs simply accept applicants of all ages. Older candidates find these programs attractive for a variety of reasons:
Those who are making a midlife career switch can learn new skills and gain real-life experience.
Those who found themselves jobless after the Great Recession or who are returning after taking time away can find an entry back into the market.
Many internships now offer pay, even if it is minimal.
An internship can lead to a job, or at the very least provide updated references and networking contacts.
Some internships are part time or offer flexible schedules, something that might be more attractive for workers who are dipping into a new field or simply looking for supplemental income.
Good news for employers
Internships benefit hiring companies as well as candidates. Harvard Business Review notes that internships can provide "on-ramps" that "reduce the risks (real or perceived) of hiring people." The most successful programs don't just treat interns as glorified wait staff. Instead, these organizations give interns real projects, albeit often in internal (rather than client-facing) positions. At the end of the internship period, employers have real work data to review as they decide whether to offer interns a permanent position.
Companies that are interested in offering internships to middle-aged workers do best when they work with programs of manageable size and have strong advocates willing to provide internal support. Companies that already have a traditional internship program can simply model the new one after the original.
Prepare yourself
Candidates who seek an internship — whether they are just starting out in the workforce, returning after an absence, or switching fields — should take these steps:
Determine your goals before evaluating opportunities.
Research the industry, especially if you are new (or newly returned) to it.
Research the specific companies you're interested in.
Do informational interviews with companies you're considering.
Be selective. Don't talk yourself into an internship that is unlikely to give you real job experience or the chance to expand your skills.
Consider whether another option, such as contract or temp work, is better for your situation.
For seasoned professionals, taking an internship does have challenges — primarily related to starting out in an entry-level position. Interns need to be ready to check their egos at the door and focus on the opportunities that a successful stint as an intern can provide. Working with a recruiting firm can help candidates locate applicable programs as well as identify companies that are likely to be a good fit.
To find out how Chase Technology Consultants can help you find the perfect company — or employee — contact us at (617) 227-5000 or
info@chasetechconsultants.com
.