Why Work with a Specialized Staffing Firm?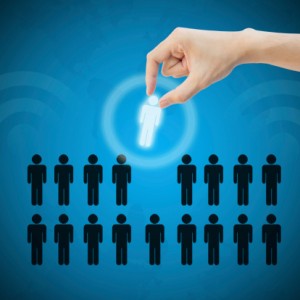 The market is flooded with staffing firms. Most job seekers are familiar with the "big names" that serve multiple industries. The problem with such firms is that they sometimes struggle to find candidates with specialized skill sets, such as specific high-level programming languages. Recruiting firms that focus on a particular industry or career area can provide unique benefits to both job seekers and employers.
A competitive landscape
As the U.S. job market continues to grow, so do new technology fronts, especially those relating to the cloud, data analysis, and the mobile workforce. At Chase Technology Consultants (CTC), we've found that the IT industry is rapidly expanding, with plenty of opportunities for IT professionals of all ages and experience.
Although this is great news on both sides of the table, it also makes for a competitive market. That's why it's vital that you work with a firm that specializes in the industry, understands market demand, and knows how to match the right talent with the right company.
Benefits of specialization
A staffing firm that has extensive knowledge of both the industry and geographical area it serves is well-equipped to understand the needs of local employers and job seekers and optimally match them. Boston-based CTC is regularly out in the community, attending meetups and networking events for tech professionals in Massachusetts and New England. This keeps us tuned in to what companies in our region are looking for in terms of tech talent, and enables CTC to find the best fit for their organizations.
A specialized recruiter also strives to build strong, long-term relationships with candidates. CTC, for example, has the in-depth knowledge and tech community connections to understand and respond to the needs of job seekers and employers. We work to build the trust that fosters lasting relationships and better communication with candidates and clients alike.
Specialized firms can focus on helping candidates find a position that can translate into a long-term career — even those who lack hands-on development experience or are looking to make a career change (as detailed in this issue of Make the Connection). For example, CTC works with candidates to place them in positions that help them expand their skill sets and advance in their field of expertise. And we offer valuable career tips on everything from resumes to interviewing to leveraging social media in your job search.
Find your focus
Particularly for the highly specialized tech industry, a staffing firm with a niche focus is an effective job-search and recruitment resource. A specialized recruiter like CTC offers deep industry and market knowledge and a well-developed professional network for both IT job seekers and employers.