Can Coding School Help Your Career?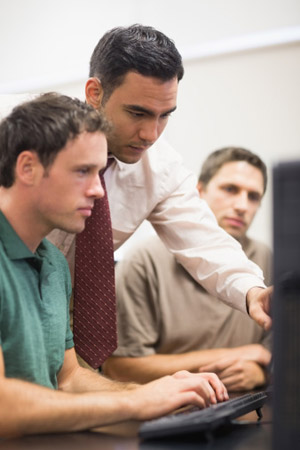 Tech jobs are in high demand, and there simply aren't enough skilled coders to fill all the open positions, as reported in several recent industry surveys by organizations such as Dice and Code.org. The Atlanta Journal-Constitution notes that a recent Technology Association of Georgia survey found nearly 4,000 open positions in the state of Georgia alone, and that top jobs can sit open for as long as half a year before being filled. At the same time, many professionals already in the IT industry worry that their skills are becoming outdated with the advent of the cloud and other emerging tech trends. In response, one solution gaining popularity is the coding school, also known as coding / dev bootcamp or hacker school.
Back to school
Coding schools are typically privately run programs that last for two or three months and provide software development training. The goal is to prepare students for entry-level coding positions in a particular language. Many programs provide job-placement services and draw a mix of young professionals who want to change careers quickly, IT pros who want to expand their skill set, and people who don't have the time or money for a full two- or four-year degree.
The advantages for job seekers are tempting. Those who do development already or who are involved in the IT field in some other capacity can learn new skills to transition to a more in-demand area, such as mobile (iOS, Android) engineering. The schools are geared toward efficiency and preparing students for the hottest developer jobs, so they teach the most sought-after skills.
However, the programs are expensive: $5,000 up to $20,000. Although the ROI is good for students who find jobs quickly, many of the schools are in urban cores or major tech hubs, which might add the cost of relocation and temporary accommodations. Another caveat of coding schools is that some programs suffer from uneven instructor quality and a lack of support for various learning styles and paces, as Fast Company reports. And a lack of on-the-job experience can still present a stumbling block to hiring (it's the catch-22 of the entry-level job market).
Buyer beware
Coding schools offer promise for those who are looking to improve their marketability or earning potential in a short time. But those interested should opt for a program that guarantees placement and has a high (at least 90%) placement rate in jobs that offer a minimum entry-level salary of $60,000. Also be aware that to get the best pick of jobs, you might have to go to where they are: East and West Coast cities, which offer the best hiring opportunities. (Boston recently ranked among the top 10 best cities for STEM graduates to find employment!) Still interested? Check out SkilledUp's exhaustive, detailed list of coding bootcamps.
If these demands put coding schools out of your reach, consider working with a recruiter such as Chase Technology Consultants (CTC). A good recruiter can often offer insight into which skills are most in demand, and some recruiters know of or offer low-cost training programs for job seekers.
Working with a firm that helps you find the right fit for your skills can make all the difference. In fact, having Chase Technology Consultants on your side might actually make you look forward to your next job interview. Contact
our experts in Java, PHP, .NET, SQL, PM, and sales interviewing
by phone,
(617) 227-5000
, or email,
interviewGURU@Chasetechconsultants.com
.