Use a Multiple-Job History to Your Advantage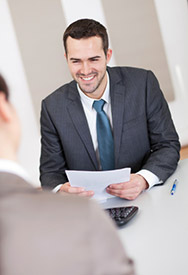 Q. I've held three full-time positions in the last three years. How can I explain this experience on my resume without coming across as a job-hopper?
A. Job-hopping — holding a succession of jobs in a relatively short time frame — isn't that unusual, given the employment challenges brought on by the Great Recession. And the practice is becoming the norm in the tech industry, where software professionals often change jobs every two to three years. Still, a history of job changes can cause a potential employer to question your loyalty and staying power.
To avoid being perceived as a job-hopper, you need to present your job history in a new way. Your initial step, according to various career experts, is to craft your resume to direct attention to your career story rather than your job history.
Yahoo! HotJobs/Monster.com advises job seekers to write a paragraph that ties together seemingly unrelated job experiences into a seamless whole. Create segues that show — in a positive light — how and why you transitioned from one job to the next. Don't apologize for the changes; rather, learn how to phrase them positively. You can then use this story as your resume summary and also include it in your cover letter. (Be sure not to just copy and paste — the two documents should complement each other, not mirror one another. Take advantage of the extra space to give further insight as to why you're a good fit for the position and organization.)
Another tip from CareerBuilder is to maintain a master resume that lists every job you've held. Be as detailed as possible in this master document. When you submit a resume, pull only those items relevant to the job you're applying to. There's no need to list every job you've ever held, and doing so often makes you appear unfocused and distracts hiring executives from your capabilities.
Also learn how to frame your experience as a skill in and of itself. Author Roman Krznaric refers to the practice of having numerous jobs as being a "wide achiever." Such people value meaningful work and learning through experience, he says. If this describes you, communicate how such qualities make you a great employee for the specific job. For example, such workers are often risk takers and creative thinkers, both of which are useful and coveted skills in today's IT environment.
Forbes notes that you can draw on your diverse background to show off qualities such as flexibility, an ability to learn quickly, and familiarity with a variety of business areas. During interviews, focus on your career story and the achievements that these types of skills helped make possible. The key to overcoming the job-hopper stigma is to show an employer how your diverse career path makes you an asset to the company. And don't forget: Provide examples of tangible accomplishments and measurable results whenever possible!
If you find that despite these efforts, potential employers are still wary of hiring you, consider working with a recruiter like Chase Technology Consultants. We establish long-term, loyal relationships with hiring companies, and as such, our prescreening and presentation of candidates can help boost your reputation and give you an upfront advocate with employers that might otherwise be put off by your resume.
Chase Technology Consultants can help you get your personal branding message to potential employers. Contact Jared Franklin at (617) 935-4150 or
jfranklin@chasetechconsultants.com
 to find out how.