Don't Neglect the Cover Letter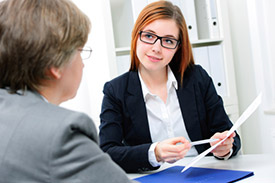 You might think that a cover letter is no longer necessary. After all, with social media platforms, coding sites, video resumes, and other online content distribution tools, what more could a plain old-fashioned introduction tell an employer about you?
Although opinions about cover letters' usefulness differ, the consensus among career experts is that employers still value these professional summaries. They can help hiring representatives decide whether your application is worth further consideration. As a supplement to your resume, cover letters can catch an employer's attention — and that can mean a second look or even an interview.
A useful job-seeking tool
The cover letter offers a valuable opportunity to show your enthusiasm for the position and company that you're applying for. You can use it to highlight your unique blend of skills, experience, and personality. But just as important, the letter also demonstrates your critical thinking and writing skills.
The cover letter provides many opportunities: You can use the cover letter to point out a connection to the company, such as a referral or prior contact. You can provide a teaser of how you can help the company solve a particular problem or challenge. You can give an upfront explanation of pain points on your resume, such as an employment gap or job-hopping history, or reaffirm important information such as a willingness to relocate.
The right way to do a cover letter
Because the cover letter is important, you need to make sure that you do it right. Here are some tips:
Avoid spelling and grammatical errors. Proofread your cover letter several times before you send it to an employer. Let a friend look it over for you, too.
Start off strong. The cover letter should have a strong opening line — a "hook" — that catches the employer's attention, shows your enthusiasm, and tells the employer why you're right for the job.
Customize the letter. Chase Technology Consultants (CTC) advises job seekers to write a unique cover letter for each job, unless the posting specifies not to include one. Don't just use a cookie-cutter template. Rather, tailor the content of your cover letter so it matches your skills and experience to the functions of that specific role within the organization. Doing so emphasizes why the employer should hire you.
Keep to the point. Don't exceed one page, but do include examples of your relevant qualifications whenever possible. Succinctly describe (and quantify) your accomplishments to show the employer that you understand and can meet its needs. The Glassdoor website suggests using keywords to put you on the radar, especially if the employer uses an applicant tracking system.
Conclude with a call to action. Be confident: "I look forward to speaking with you further about how my development experience would benefit your e-commerce website project." Now is not the time for reticence!
Even in today's digital world, the low-tech cover letter is a crucial job-search tool. If you need to brush up on your writing skills or want an expert eye to review your letter, you can turn to CTC. We offer candidates assistance with all aspects of the job-search process, including guidance with resume and cover letter writing.
Working with a firm that helps you find the right fit for your skills can make all the difference. In fact, having Chase Technology Consultants on your side might actually make you look forward to your next job interview. Contact
our experts in Java, PHP, .NET, SQL, PM, and sales interviewing
by phone,
(617) 227-5000
, or email,
interviewGURU@Chasetechconsultants.com
.