Ethics in Recruiting: It's a Two-Way Street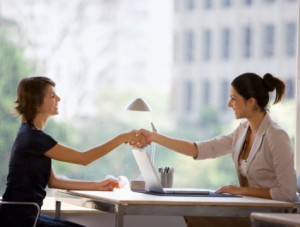 Ethics plays a vital role in every job and in every job search. Both recruiters and job seekers must behave with integrity, and doing so is a guiding principle in the recruiting and staffing profession. Many staffing firms follow codes of ethics and good practices, such as those that the American Staffing Association prescribes for its members.
Recruiter ethics
When you work with a recruiter or staffing firm, you should be sure that you understand the company's core values. Chase Technology Consultants (CTC) has five: integrity, honesty, communication, results, and — yes — business ethics. When you work with an ethical staffing firm that adheres to such principles, you have assurance that:
The firm runs its business with honesty and integrity.
Employees model ethics in their interactions with candidates and clients.
The business treats all candidates and clients with dignity and respect, and complies with equal employment opportunity principles and laws.
The firm provides all necessary employment-related information to candidates.
The company meets all its financial obligations to candidates.
The business maintains confidentiality about candidates' personal information.
The firm conducts recruitment efforts, such as advertising, in an ethical way.
Job seeker ethics
As a candidate, you also have ethical responsibilities:
Be upfront about whether you are actively seeking a new position, or are just dipping your toe in the market to see what opportunities are out there.
Be honest and clearly represent your work experience, skills, and education.
Interview only for jobs that you're genuinely interested in.
Be truthful about your job-seeking status — for example, whether you've lined up other interviews or you've received other offers.
Behave professionally. For example, don't conduct job-seeking activities using your current employer's resources, such as your work email.
Be honest in your intentions when you accept a job offer. Cancel any other interviews, and don't decline the offer after initially accepting it if another company suddenly makes you a better offer.
When choosing a staffing firm to assist you in your job search, be sure to question the firm about its ethical policies. At CTC, business ethics, integrity, and honesty are mainstays of our company. More than that, you'll find them in every aspect of our business, from your initial interaction with a recruiter, throughout the entire job search process, and beyond the job offer.