Upgrade Your Skills to Future-Proof Your Tech Career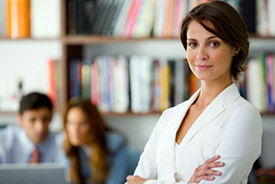 Gartner has recently released its top 10 strategic IT trends for 2015. These trends — listed below — portend big changes in the tech job market.
Computing Everywhere
The Internet of Things (IoT)
3D Printing
Advanced, Pervasive, and Invisible Analytics
Content-Rich Systems
Smart Machines
Cloud/Client Computing
Software-Defined Applications and Infrastructure
Web-Scale IT
Risk-Based Security and Self-Protection
For tech pros, these trends are likely to increase hiring companies' demand for skills in the following six major areas.
Mobile
"Computing everywhere" means mobile device usage will escalate — so demand for mobile developers will keep growing. Companies will look for developers with user experience (UX) skills who can build device-independent apps and services for smartphones (iOS / Android), wearable devices, connected screens, and more.
Analytics / data science
As Gartner puts it, "The value is in the answers, not the data." Companies must be able to take the huge amounts of data being generated, render them usable, and deliver that data to decision makers. They'll need systems that can use embedded intelligence and pervasive analytics to recognize the context of a user's request and respond appropriately. Businesses will need data scientists with business acumen who can collect and sift through raw digital data using big data and data mining tools (e.g., Node.js, MongoDB, Hadoop, HBase, Elasticsearch / MapReduce, NoSQL, Spark) to analyze and extract meaningful predictive insights.
IT infrastructure / DevOps
Businesses must be nimble enough to respond quickly to changing market dynamics. IT will support businesses by delivering cloud applications, services, and infrastructure, backed by coordinated efforts of development and operations — or DevOps — to streamline software product development. DevOps will require multi-disciplined tech professionals proficient in coding, integration, and automation.
Cloud
Businesses are developing and implementing centrally coordinated cloud apps that can be delivered to any device. Organizations are making major investments in cloud infrastructure and thus need technical specialists who can develop applications for cloud platforms such as Amazon Web Services (AWS) and Microsoft Azure; architects who can design complex, scalable cloud-based systems; and professionals who can integrate and secure those systems.
Security
Gartner sees security's focus moving more towards risk assessment and increasing security awareness in applications. Companies will seek developers who can design and code security-aware applications. Businesses will also need security specialists, such as information security analysts as well as cybersecurity and forensics experts.
Smart machines
"The smart machine era will be the most disruptive in the history of IT," states Gartner. Autonomous vehicles, advanced robots, and virtual personal assistants already exist and are just the beginning of the evolution and development of an array of machine helpers in the emerging Internet of Things (IoT).
The IoT requires software developers and UI/UX designers who can design and program interfaces for an array of connected devices: sensors, wearable technology, appliances, plant manufacturing equipment, and mobile devices that control and monitor the connected IoT devices.
Keep up with the changes
As a technologist, you're no stranger to change and refreshing your skills portfolio to keep up with the tech evolution. By staying informed about the prevailing trends, you'll make sure your skills and services remain in high demand.
To find out how Chase Technology Consultants can help you find the perfect company — or employee — contact Jared Franklin at
(617) 935-4150
or
jfranklin@chasetechconsultants.com
.